Tattoo Removal Cosmetic Surgeries
Getting tattoos done is one trend that has been on the rise during last few years but it may happen that one fine morning you no longer feel like having it and want to get it removed. Removal of tattoo is as painful as getting it done. There are many ways through which tattoo removal is performed upon, causing a lot of pain and inconvenience. And there are instances where removal does not happen effectively in-spite of pain.
Raj Superspeciality Clinic is that it can remove both professional tattoos and also amateur tattoos. There is a general perception that the treatment used here is painful but our experts ensure there is maximum care for making it comfortable to you. You no longer need to be in a dilemma whether our treatment is only for certain type of tattoos. Our Clinic specializes in removing various forms of tattoos without pain and at ease.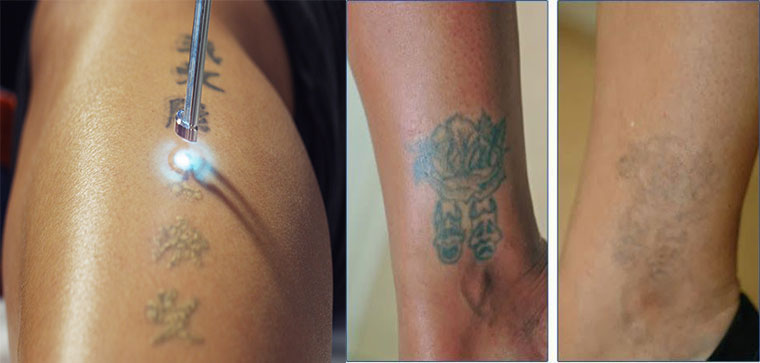 Tattoo Removal Cosmetic Surgeries After Before Images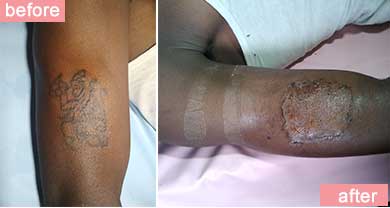 book appointment