Nose Cosmetic Surgeries
How is a nose surgery procedure performed?
After numbing the area, your surgeon will make incisions to access the bones and cartilage that support the nose. There are two general techniques for making the incisions: open and endonasal (see What will my ear surgery incisions and scars be like?).
By adding or removing bone and cartilage and adjusting the supporting structures inside the nose, the size of your nose can be reduced or increased and the nose may be shortened or lengthened.
Tip grafts made of cartilage can be used to remodel the tip of your nose, making it more uplifted, longer, shorter, or thinner.
Your skin and other soft tissues will remodel to assume the shape of the underlying structure.
In some patients, tissue fillers or fat grafts can be added to increase volume in desired areas.
Nose Cosmetic Surgeries After Before Images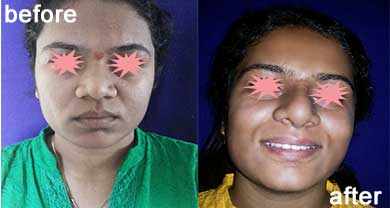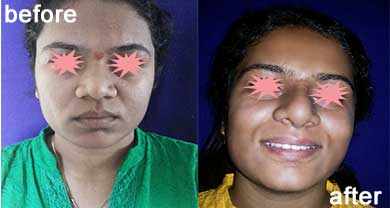 book appointment